Foxconn Chairman Admits to 'Falling Short' of iPhone 5 Demand
Reuters reports that Foxconn chairman Terry Gou has acknowledged that his company is struggling to keep up with demand for the iPhone 5, echoing an earlier report addressing the difficulty of assembling the phone to meet strict quality control standards.
"It's not easy to make the iPhones. We are falling short of meeting the huge demand," Foxconn Chairman Terry Gou told reporters after a business forum.

However, he declined to comment on brokerage reports saying that the group's other unit, Foxconn International Holdings (FIH), had taken on some production.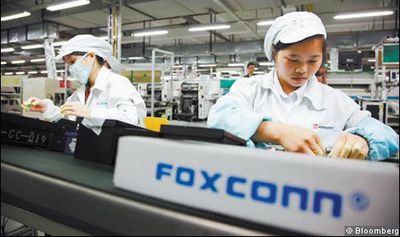 The Wall Street Journal has another report on Gou's comments, quoting him as saying that Foxconn is shipping "far fewer" iPhones than Apple has requested.
"Market demand is very strong, but we just can't really fulfill Apple's requests," Taipei-based Hon Hai Precision Industry Co. Chairman Terry Gou told reporters on the sidelines of a local economic forum.

Mr. Gou declined to say which of the phone's design features has caused production issues and how long it will take for those issues to be solved.
Availability of the iPhone 5 remains tight some six weeks after the first round of launches, with Apple's online stores generally quoting 3-4 week shipping estimates and lines forming at some Apple retail stores on a daily basis as customers seek out available stock.