Apple Senior Vice President Eddy Cue Joins Ferrari's Board of Directors
Eddy Cue, Apple's head of Internet Software and Services (including Siri and Maps), has joined Ferrari's board of directors. Cue is a bit of a sports car buff and says he has owned a Ferrari for five years.
Ferrari chairman Luca di Montezemolo said Cue's "huge experience in the dynamic, innovative world of the Internet will be of great assistance to [the company]." Di Montezemolo met Apple CEO Tim Cook earlier this year at a Stanford University event. He praised Apple, saying the two companies "are connected by the same passion, the same love for the product, maniacal attention to technology, but also to design."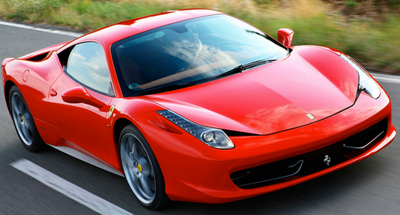 I am pleased and proud to become a member of the board. I have personally dreamed of owning a Ferrari since I was 8 years old and have been lucky to be an owner for the past 5 years. I continue to be awed by the world-class design and engineering that only Ferrari can do.
Cue was recently profiled as a "master negotiator and product resuscitator" after he was given charge of Siri and Maps. The Ferrari press release was noticed by AppleInsider.