Google Employees Suggest Apple Approval of Google Maps App 'Unlikely'
In the wake of Apple's move to replace the Google-powered Maps app with its own app in iOS 6, Google has been reported by numerous sources to be working on a standalone version of its service to be submitted to the App Store.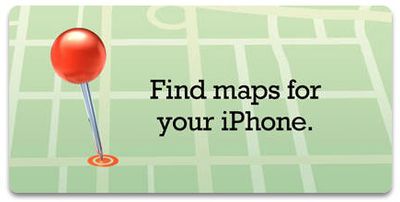 But while Apple has been willing to advertise a number of alternative mapping solutions while it works to improve its own Maps app, The Guardian reports that sources within Google believe it is "unlikely" Apple will approve Google's app for inclusion in the App Store.
Sources at Google familiar with its mapping plans say they are "not optimistic" that Apple will ever approve a dedicated Google Maps iOS app. Though the app is reportedly in development and should be ready to ship by the end of the year, the sources say their plans are only proceeding in "the unlikely event" that Apple will choose to approve the app.
According to sources within Google, who appear to be split as to whether the departure of iOS chief Scott Forstall will improve Google's chances, there is little evidence that Apple is interested in embracing Google-based mapping solutions.
Specifically, they point to the lack of any mapping app in the "Find maps for your iPhone" section of the App Store - accessible only via iPhones or iPads - that use the Google Maps APIs to call wirelessly for location, routing or point-of-interest (POI) data. [...]

Apps such as the free Maps+ app, which uses Google Places APIs and Google Maps tiles to bring Google Maps back to the iPhone, and the £3 app Quick Route, which mashes Google's directions and locations database with Apple's Maps tiles, are noticeably absent from it, even though a Google source says they are the two apps that would give back many of the capabilities lost with the advent of Apple's Maps in iOS 6.
The Google sources reportedly believe that these omissions are deliberate in order to minimize the visibility of Google-based mapping apps, although Apple CEO Tim Cook did mention the web-based version of Google Maps as an alternative in his open letter addressing the Maps issue.