Apple Launches New App Store Feature Section for Alternative Maps
Following this morning's release of an open letter from Tim Cook apologizing for issues with the new Apple-driven Maps app in iOS 6 and mentioning some alternative map options available to users, Apple has also added a new featured section to the App Store highlighting some of those map alternatives.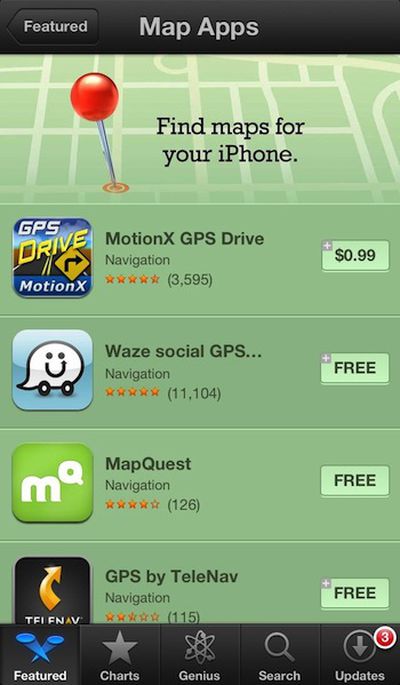 A host of alternative apps ranging from free to Magellan's $49.99 "RoadMate USA" are available from such brands as Waze, Mapquest, Garmin, Bing, and MotionX.
Apple's embrace of alternative map options seems to be a sign that the company is taking criticism of its own offering seriously, although directing users to downloads through the App Store is still of benefit to Apple. Cook's letter did, however, also promote web-based alternatives such as Google's and Nokia's maps.