California Theatre Decorated In Anticipation of Apple's Media Event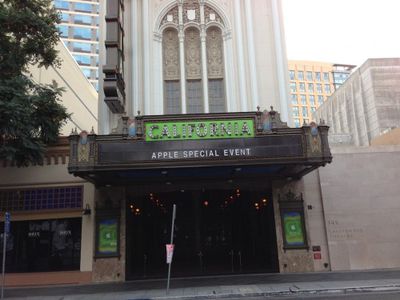 Techie Buzz posts a gallery of photos from the California Theatre in San Jose where Apple will be hosting their Media Event. The choice of the California Theatre is a bit unusual for Apple. According to Mercury News, Apple last used this venue to introduce new iPod products back in 2004 and 2005.


Apple is widely expected to launch a smaller 7.85" iPad mini, as well as new iMacs, Mac minis and 13" Retina MacBook Pros. The event kicks off on Tuesday, October 23rd at 10 AM Pacific / 1 PM Eastern. MacRumors will be providing coverage here and on Twitter.