New Photos of 13-Inch Retina MacBook Pro Show Battery Layout, Ports, and More [Updated]
Earlier this week, we pointed to a forum thread [Google translation] at Chinese site WeiPhone.com sharing a pair of photos of what was said to be the display assembly from Apple's upcoming 13-inch Retina MacBook Pro.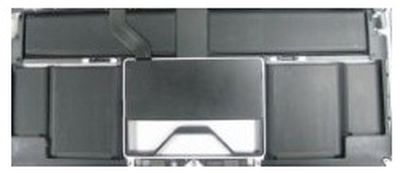 Battery layout of 13-inch Retina MacBook Pro
The poster of that thread has now updated the original post with additional photos showing a number of features of the machine, including the battery layout, the ports on the left and right sides of the machine, and a number of other internal features. Unfortunately, the pictures are generally rather small and of low quality, but it seems clear that the poster does indeed have access to an unreleased 13-inch Retina MacBook Pro.

Left-side ports: MagSafe 2, Thunderbolt, Thunderbolt, USB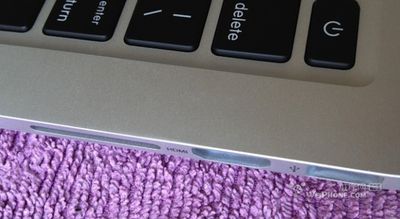 Right-side ports: SD card, HDMI, USB
Other photos include small shots of the main logic board, internals for the various ports, and 8 GB of RAM from Elpida. Several screenshots said to be of the machine booted into Windows 7 and showing an available Retina display resolution of 2560x1600 pixels are also included.
Update October 20 10:23 AM: The poster has added several more images of the 13-inch MacBook Pro, including several comparing it to the MacBook Air.