13-Inch Retina MacBook Pro Said to Carry 'Unprecedented' Battery Design, Same Port Layout as 15-Inch Model
With multiple reports now indicating that Apple will be introducing its 13-inch Retina MacBook Pro at next week's rumored media event, details on the machine are also beginning to leak out.
According to a forum thread [Google translation] posted to Chinese site WeiPhone.com last week, the new 13-inch Retina MacBook Pro will indeed be launching late this month. The report claims that it will carry the same thermal design as the larger 15-inch model, but with only one contact pad indicating that it will not include a discrete graphics chip.
The source reports that the 13-inch model will include an "unprecedented" battery design and offer the same set of ports seen on the 15-inch model: MagSafe 2, a pair of Thunderbolt ports, a USB port, and a headphone jack on the left and a USB port, an HDMI port, and an SD card reader on the right.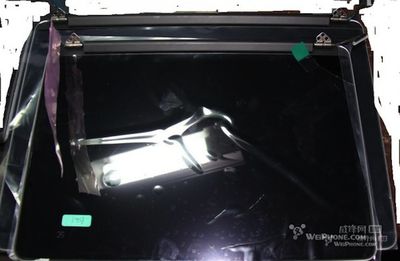 The report's source has also added a pair of photos showing what is claimed to be the display of the 13-inch model wrapped in plastic atop the same part from the 15-inch model. It doesn't appear that part can be conclusively identified as for a 13-inch Retina MacBook Pro given the poor quality of the photos and an inability to assess the thickness of the display assembly, but it does appear consistent with the 15-inch Retina display and lacks the "MacBook Pro" branding seen on the bezel of non-Retina models.


The forum poster does have at least some track record of obtaining photos of unreleased product parts, as he previously posted a photo of the current 15-inch non-Retina MacBook Pro's graphics chip and surrounding logic board components a day before the machine was announced.