13-Inch Retina MacBook Pro Reportedly Still on Track for 4Q 2012 Launch
CNET reports on comments from DisplaySearch analyst Richard Shim, who says that Apple's plans for a 13-inch Retina MacBook Pro remain on track for production during this quarter, suggesting that a launch may come in the near future.
DisplaySearch analyst Richard Shim has been telling CNET for a while now that a 13.3-inch Retina version of the MacBook Pro (MBP) is slated for production in the fourth quarter. And today Shim reiterated that he sees no change in those production plans.

What's not clear is when Apple would release the new MacBook. Shim speculates that it would happen after the iPad Mini announcement -- which is expected to be released in the coming weeks -- though he said he has no first-hand knowledge of this.
Shim reiterates that the 13-inch Retina MacBook Pro will carry a resolution of 2560x1600, doubling the number of pixels in each dimension over the current model. As with the 15-inch Retina MacBook Pro, Apple will presumably offer the new 13-inch Retina model alongside the current non-Retina model at different price points.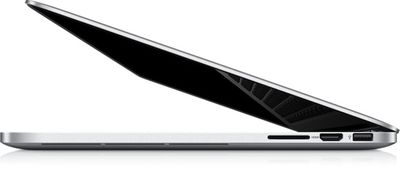 Apple's 15-inch Retina MacBook Pro
Several
other
reports
have indicated that production on the new 13-inch Retina MacBook Pro is underway ahead of a launch later this month, with new iMacs also said to be in the works.
Retail shortages of the Mac mini
may suggest that an update to Apple's entry-level desktop is also coming, although specific rumors about updated Mac mini models have been lacking.