Component Suppliers Say Apple Has Ordered Parts for 10 Million 'iPad Minis' in 4Q 2012
While some sources have indicated that
production challenges
with components for Apple's forthcoming "iPad mini" will limit launch supplies of the device,
The Wall Street Journal now reports
that many component suppliers are moving ahead to meet Apple's plans to build more than 10 million units of the device during the fourth quarter.
Some component suppliers to Apple in Asia say they have received orders to make more than 10 million units of the smaller tablets in the fourth quarter. That is roughly double the order that were placed for Amazon's Kindle Fire tablets in the same quarter, these suppliers say.

The figure indicates that Apple believes demand for the product will be strong, despite stiff competition in the market.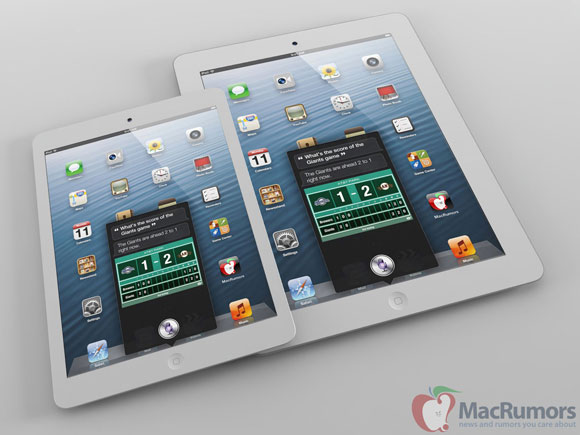 Mockup of 7.85-inch "iPad mini" (courtesy of CiccareseDesign)
Just last week, the publication reported that
mass production of the iPad mini had begun
ahead of an introduction said to be coming at a media event
sometime this month
. One
recent rumor
has claimed that invitations for the media event will be going out this Wednesday, with the event presumably following approximately one week later.