Insiders Detail Steve Jobs' Role in Apple's Mapping Effort, Desire to Replace Google as iOS Search Engine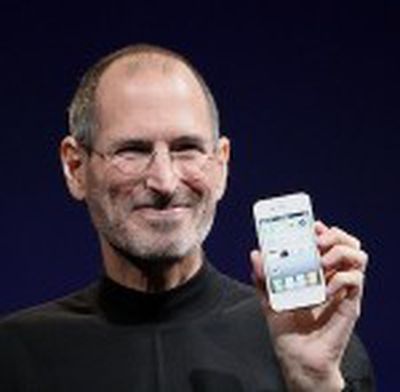 Bloomberg Businessweek's profile of Apple one year after the death of Steve Jobs includes an interesting glimpse of Steve Jobs' role in Apple's mapping effort, a project that has been a number of years in the making but which only now has made its way into the public's hands. Unsurprisingly, the report notes that Apple's mapping effort was Jobs' idea, stemming from his concern over Google's presence on iOS devices.
Apple insiders say Jobs himself initiated the mapping project, putting mobile software chief Forstall in charge, and he installed a secret team on the third floor of Building 2 on Apple's campus to replace Google Maps on the iPhone. At the time of his death, Jobs had come to loathe Google, which he felt was copying features of the iPhone while withholding a key feature of Google Maps that allows smartphones to dictate turn-by-turn directions aloud.
Beyond mapping, Jobs was reportedly also considering removing Google as the default search engine on iOS, but did not think it would be feasible.
Jobs also discussed pulling Google search from the iPhone, but figured that customers would reject that move, according to two former Apple executives.
The claim is in line with a January 2010 report from Businessweek claiming that Apple was in discussions with Microsoft to make the switch to Bing as the default search engine for iOS. Apple currently offers users the choice of Google, Yahoo!, or Bing as their Safari search engine in iOS, with the company having also added Baidu in China with iOS 6, but Google's role as the default search engine helps it hold by far the largest share of iOS search traffic.