Apple Keeping Tight Control Over Lightning Connector, Requiring Approval of Third-Party Factories
iLounge reports that Apple is continuing to keep strict control over its new Lightning connector found on the iPhone 5, moving to tighten its Made For iPad/iPhone/iPod (MFi) program policies for accessory manufacturers relative to the previous 30-pin dock connector design. According to the report, Apple is demanding that all MFi vendors seeking to launch Lightning-related accessories manufacture the products in Apple-approved facilities, but the company has yet to approve any such plants.
One source notes that Apple is planning an MFi "seminar," where it will discuss changes to the program and the rules for Lightning accessory development going forward. The seminar will be held in November in China, notes the source, after the point at which third-party Lightning accessories could be manufactured in time for holiday sale. Sources have further noted that the Lightning connector has proved difficult to copy, reducing the near-term likelihood of unauthorized third-party connector cables.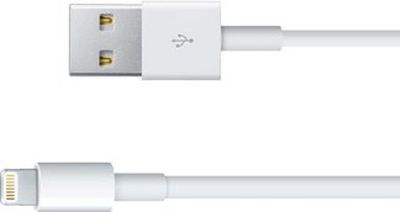 Apple's Lightning connector uses adaptive technology to permit a significant range of functionality with only eight contact pins, sensing what kinds of devices are being connected and dynamically assigning the pin functionalities needed for a given pairing. This dynamic assignment requires controller chips embedded in the Lightning connector cable, chips that have stymied third-party companies seeking to get a jump on the Lightning accessory market.