Analyst Says Perhaps Millions of iPhone 5 Pre-Orders Still in Transit, Not Included in Announced Sales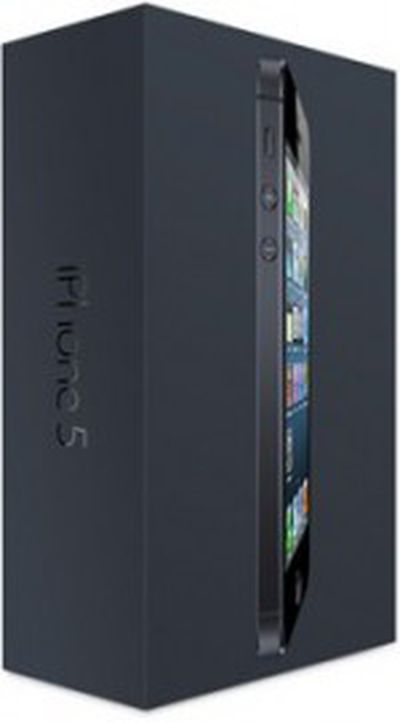 Earlier today, Apple officially announced sales of over five million iPhone 5 units during its launch weekend, easily topping the iPhone 4S debut from last year but falling short of many analysts' expectations.
ISI Group analyst Brian Marshall theorizes that the apparent shortfall compared to expectations may stem from Apple's rapid sellout of its own launch day pre-orders, which occurred in just about an hour. Apple announced two million pre-orders for the iPhone 5 in the first 24 hours of availability, a figure that was used by analysts to predict blockbuster opening weekend sales of 6-10 million units.
Marshall notes that many of those first-day pre-orders, as well as ones made after that date, have yet to be delivered, and thus Apple can not yet count them as sold. A brief "clarification" from Marshall reads:
[R]ecall the 5mil+ iPhone 5 reported sales only takes into consideration: 1) what was sold into partners (e.g., retail outlets, carriers, etc.), 2) sold in AAPL retail stores, and 3) direct to customers only if they signed for the device. Importantly, this doesn't take into consideration units in delivery direct to customers (i.e., AAPL must have signature of acceptance by customer before it is counted as a sale) and we estimate units in transit could be in the millions currently.
Some of those "late" iPhone 5 pre-orders through Apple that had been quoted delivery in early October have already begun shipping with estimated delivery dates of September 27. Those units will not, however, be counted as sales by Apple until they are delivered.
Update 7:13 AM: Piper Jaffray analyst Gene Munster, who was responsible for the widely cited 6-10 million unit estimate, has released his own note expressing similar sentiments. He believes that up to a million iPhone 5 pre-orders remain in transit and notes that in-store supply was tighter for the iPhone 5 than for the iPhone 4S, holding back iPhone 5 sales numbers.
We believe there are two factors that negatively impacted the number. First, our sales expectation assumed that Apple would include all phones pre-ordered online. We believe that this may have been up to 1 million additional units as units pre-ordered after the middle of the first day were projected to be available in October. Second, we noted 1.25 days of Apple Retail inventory compared to 2.5 days during the 4S launch. Our 8 million estimate assumed full weekend availability and the counting of all online pre-orders. We believe that if supply were not a constraint and Apple included all pre-orders, the launch weekend number would have been closer to 7-8 million, assuming ~1 million October pre-order sales and an additional 1-2 million units at retail.