Accessory Manufacturers Fear Missing Holiday Sales Rush as Apple Remains Mum on New iOS Device Dock Connector
With a number of reports and now photos supporting the idea that Apple will be introducing a significantly smaller dock connector for its iOS devices in the coming weeks, iLounge reports that Apple's lack of advance notice is causing concern for accessory manufacturers worried that they will not be able to have new accessories ready in time for the lucrative holiday shopping season.
With only two weeks remaining before the expected debut of the next-generation iPhone, Apple has not offered third-party developers the components or engineering details necessary to build docking accessories for the new device—the first iOS product expected to ship without Apple's now-ubiquitous 30-pin Dock Connector, which will soon be replaced across all future Apple pocket and tablet devices. Noting the time required to manufacture and ship new products, the sources suggest that new iPhone-specific electronic add-ons will likely miss the upcoming holiday season, apart from whatever accessories are released by Apple itself.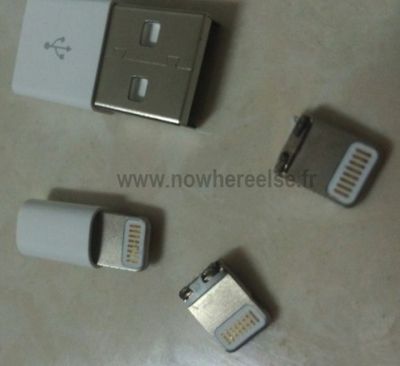 Accessory manufacturers also remain concerned over what technical and licensing restrictions Apple will be using with the new dock connector, as well as whether new circuitry will prevent their existing product from working with Apple's next-generation products even with an adapter.
Some accessory manufacturers have apparently been working hard to try to stay ahead of the competition, with a leaked micro-USB/Apple mini dock power adapter from Scosche showing up briefly earlier this week before the company requested that the images be removed. It is unclear how Scosche has been able to source new dock connector parts if Apple has not been working with accessory manufacturers, so it is unknown whether Scosche will have the parts in sufficient quantity to launch its accessories alongside or soon after the debut of the new iPhone.
Update 11:23 AM: iLounge's Jeremy Horwitz tells us that neither Scosche nor any other accessory manufacturer has access to the actual parts. They are all simply designing product based on their best guesses from what has leaked so far.