Alleged Photo of USB Cable with Smaller Dock Connector Surfaces
Earlier this month, photos of what was claimed to be the cable portion of Apple's smaller dock connector surfaced, showing the part next to the traditional USB end of the cable. iLounge now points to a photo of the entire cable, showing what the mini dock plug will look like in its fully-assembled form with cable and strain relief components attached.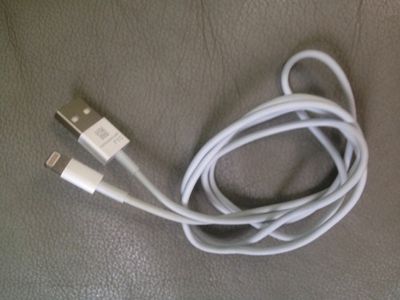 The cable contains some text and a scannable code on the USB connector portion of the cable, but those features will almost certainly not be included on the final version of the cable.