Apple Retail's Emphasis on Profits Continues, Tied to Operational Perspective of Cook and Browett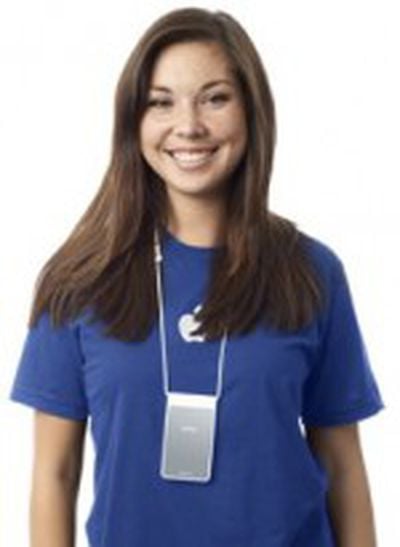 Earlier this month, we reported on several changes at Apple retail stores that were reportedly seeing some employees being laid off or seeing recent promotions being retracted, while other part-time employees were seeing their hours reduced significantly, in some cases to zero. Our report was followed several days later by an acknowledgement from Apple that the company had "messed up" in adjusting its staffing formulas for its retail stores.
ifoAppleStore now takes a close look at the situation, tying changes in the philosophy of Apple's retail experience to the passing of Steve Jobs and the operational focus of Apple CEO Tim Cook and new retail chief John Browett. At the most basic level, Jobs served as the champion for former retail chief Ron Johnson's vision of Apple stores focused on consumer satisfaction, and without Jobs to protect that vision Apple has slipped into a numbers-focused perspective for its retail operations.
Johnson was champion of customer satisfaction, designing and staffing the stores to provide a superior experience for visitors and buyers alike. He was able to win over Steve Jobs with the concept that revenue and profit should be a secondary goal of Apple's retail stores.

But in 2009, Jobs took six months of medical leave and put Tim Cook in charge of the company, including the retail stores. Cook is primarily an "operations guy," sources explain, and his natural focus is revenues and profits, not customers. While Jobs was away, Cook and chief financial officer Peter Oppenheimer began to confront Johnson on his customer-centric retail philosophy—both felt the stores didn't generate enough revenues to justify operating expenses.
The report claims that Cook hired Browett to replace Johnson, who departed Apple to lead department store chain JC Penney last year, specifically because of his focus on "traditional concepts of retailing" that prioritize revenues and profits as the key performance metrics.

Tim Cook (left) and John Browett (right)
Even with Apple reportedly having reversed a number of the staffing changes that brought the company such significant publicity earlier this month, stores are reportedly still subject to directives reducing workshop offerings for customers and specifying policies on staff evaluation and compensation that prioritize profits over the customer experience and employee satisfaction.