Apple Pulls 'Genius' TV Ads from YouTube and Apple.com
Apple has removed the controversial 'Genius' TV spots from its YouTube channel and from the Apple.com marketing page for the Mac. The ads were poorly received with some critics asking if it was a good idea to make potential customers seem clueless. Others thought they were excellent ads that showed non-technical Mac buyers the support options available to them.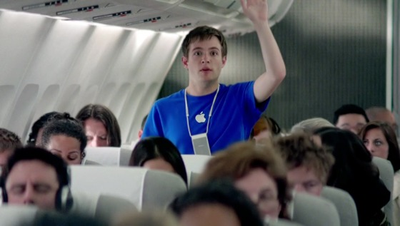 Apple stopped airing the ads on television soon after they were introduced during the Opening Ceremonies of the Olympics, with Apple's ad agency saying they "were intended only for a 'first run' during the Olympics". They remained on YouTube and Apple's website for several weeks, and only in the past several days were they removed entirely.
Apple does tend to remove older advertisements from its website and YouTube over time, but the company still has ads on YouTube from as far back as November 2010.
Thanks Danny!