Apple Stops Airing 'Genius' Ads on Olympic Television Broadcasts
Late last month during the Opening Ceremonies for the Summer Olympics, Apple debuted a series of three ads focused on an "Apple Genius" helping customers in unusual situations. The ads received a relatively poor reception, with some observers objecting to the portrayal of customers as clueless and others simply not finding the ads as humorous as they were clearly intended to be.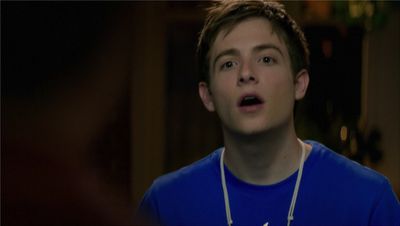 While Apple continues to feature the ads on its Mac site, a number of people have noticed that the ads have not re-aired on television since the opening weekend of the Olympics. In line with that observation, Mashable reports that Apple has indeed stopped airing the ads. But rather than the move being related to their mediocre reception, a representative for Apple's ad agency claims that the ads were only ever intended to run for that brief period of time.
A rep for TBWA/Media/Arts Lab, Apple's ad agency, says the ads are not running anymore, but that was the plan all along. The ads were intended only for a "first run" during the Olympics, which meant just the first weekend of the Games, the rep says.
The new ads also remain on Apple's YouTube page, although the company quietly removed and reposted its Martin Scorsese iPhone ad to the channel late yesterday, leading to speculation that the company prefers to have that ad rather than the newer Genius ads at the top of its feed.