Hands-On Video of Next-Generation 'iPhone 5' Enclosure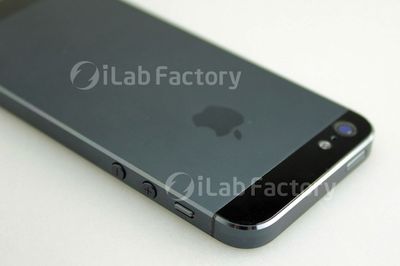 Following the publication of high-resolution photos of what has been claimed to be the enclosure and a number of internal components for the next-generation iPhone, Mac Otakara posts a hands-on video of the same parts. The video gives a good idea of how the device would look in the user's hand.
The report also mentions an observation of an unknown connection on a cable carrying the device's volume buttons, mute/vibrate switch, and power button, speculating that it could be related to NFC capabilities. On the iPhone 4S, the volume buttons and mute/vibrate switch are located on the same component as the headphone jack and noise canceling microphone, but with the headphone jack moving to the bottom of the device in the next-generation iPhone, Apple has tweaked the component grouping on its flex cable parts.