Verizon Executive Potentially Hints at iPhone Launch in Fourth Quarter 2012
As noted by CNET, Verizon Chief Financial Officer Fran Shammo made a comment during today's earnings release conference call that many are interpreting as a hint that the next-generation iPhone will be launching in the fourth quarter of this year.
Apple's next iteration of the iPhone could drop in the fourth quarter.

That's according to Verizon CFO Fran Shammo, who hinted at the possible timing during the company's quarterly conference call today with a vague reference to a major phone the carrier expects to launch in the fourth quarter.
Shammo's exact statement was captured by The Verge:
When asked what might have held customers back from upgrading their devices in Q2, Shammo said that "of course there's always that, uh, rumor mill out there with a new phone coming out there in the fourth quarter, so people may be waiting." While there's a chance that he was referring to the next Nexus phone, this felt more like a thinly-veiled reference to the oft-rumored "new iPhone."
Rumors have been pegging the launch of the next-generation iPhone for the September/October timeframe, but with Verizon's fourth quarter not starting until October 1, Shammo's comment would point toward the latter half of the rumored timeframe.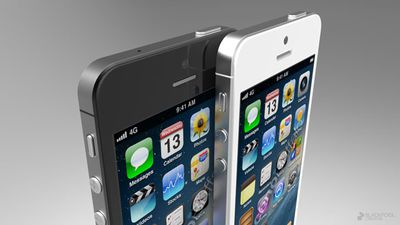 Rendering of next-generation iPhone based on leaked parts and rumors
Shammo could pass his comments off as simply an acknowledgment of the circulating rumors with no inside information coloring his perspective, but observers searching for any hints of Apple's plans are clearly wondering whether the timeframe mentioned by Shammo was indeed based on Apple's schedule.
Last year, Shammo spoke out several times on Apple's iPhone plans, confirming that what became the iPhone 4S would be a world-mode phone capable of operating on both GSM and CDMA networks and noting that Verizon would launch the device simultaneously with AT&T despite Verizon having launched the iPhone 4 midway through its lifecycle.