Apple's Share of Verizon Smartphone Sales Slips to 45%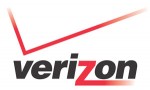 Verizon today
announced earnings
for the second quarter of 2012, providing a first glimpse at Apple's iPhone performance during the quarter. During the conference call associated with the earnings release, Verizon announced iPhone sales of 2.7 million for the quarter, down from
3.2 million
in the prior quarter.
A quarterly decline in iPhone sales for Verizon is not necessarily a surprise given the typical lull heading toward new hardware launches. And with Apple's iPhone business increasingly coming from international markets, performance of the main U.S. carriers like AT&T and Verizon is less indicative of Apple's overall sales numbers.
Notably, the 2.7 million iPhones represent 45% of Verizon's total smartphone sales of 5.9 million units, down from roughly 50% in the first quarter and 55% in the fourth quarter of 2011. Apple's share of Verizon smartphone sales does, however, remain above its low point of 35% seen in the third quarter of last year just before the launch of the iPhone 4S.
Apple will
report its performance
for the third fiscal quarter (second calendar quarter) of 2012 next Tuesday, July 24.