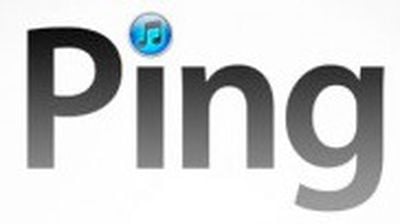 In response to a question about Apple's Ping social network at the D10 conference last month, Apple CEO Tim Cook said "the customer voted and said 'this isn't something that I want to put a lot of energy into'."
Apple hasn't done much with Ping since it was released more than a year and a half ago, and Cook's statement indicated that trend would continue. Now, All Things Digital's John Paczkowski says that Apple will be discontinuing Ping, rather than letting it wither from neglect.
And rather than continue to maintain Ping, the company is abandoning it and using its partnerships with Twitter and Facebook to make its various software and service offerings social in a way that consumers actually care about.

Sources close to the company say that Ping, which still exists today in iTunes 10.6.3, will be gone with the software's next major release, likely scheduled for this fall. And at that point Apple's social networking offerings will shift to Twitter and new partner Facebook entirely.
Ping was intended to be a social network for music that would help users discover new music, and let users to follow favorite artists and friends. Ping would also create a custom chart showing music selections based on those followed.
Though Ping gained 1 million users in its first two days of availability, the service never really caught on.