Apple Marketing Chief Phil Schiller Profiled as Key to Apple's Future Success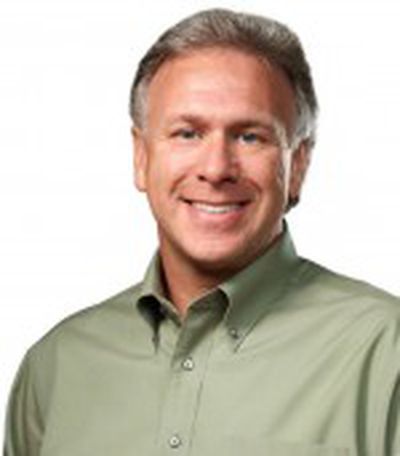 Bloomberg Businessweek publishes a new profile of Phil Schiller, Apple senior vice president of marketing who served for years as Steve Jobs' right-hand man regarding the company's public presentations and comments, but who has also been intimately involved in product development and positioning.
He helped Apple's late CEO work through the meat-and-potatoes of creating new products: Defining target markets, determining technical specs, setting prices. It was Schiller who came up with the spin-wheel interface on the original iPod, and he was a champion of the iPad when other executives questioned its potential. "Because Phil's title is marketing, people believe he's focused on what's on the billboards," says Gene Munster, an analyst with Piper Jaffray (PJC). "He's much more important than people give him credit for."
The profile notes that while Schiller and Jobs appeared vastly different in their personal lives and interests, the two were always on the same wavelength with regard to Apple's plans, earning Schiller the internal nickname of "Mini-Me". Like Jobs, Schiller has also been known to be ruthless in shooting down ideas considered not good enough for Apple to pursue, earning him another nickname of "Dr. No".
Schiller is one of the key executives responsible for helping Apple maintain its momentum as it transitions away from Jobs' influence, and he knows that he will be one of those held most acutely responsible if Apple's future products fall short.
Schiller shares many of Jobs's passions and impulses. The big question is how well he can channel them into new ideas and products. Four former Apple managers say many consider him overly controlling and worry that he lacks the bold creative instincts needed to maintain Apple's edge. Particularly in his expanded marketing role, some fear he will be a more conventional leader, prone to hyping products in ways that tarnish Apple's hard-won brand loyalty.
With the iPad now over two years old and experiencing booming growth, the pressure is on Apple to set the stage for its next breakthrough product, which some believe to be television. But regardless of Apple's plans, Schiller will be playing a key role in nurturing Apple's progress and serving as a public face for Apple to help spread its message.