Claimed Rear Shell with Sides for Next-Generation iPhone Surfaces [Updated x2]
9to5Mac reports that iPhone repair firm iFixyouri has received information on a new part claimed to be the rear shell for the next-generation iPhone. The part is reportedly made of an aluminum alloy that integrates both the rear panel and sides for the device.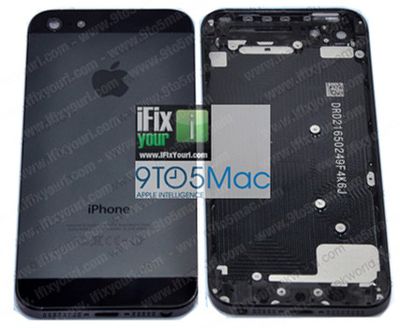 Notably, the part is relatively consistent with previous claims that the next-generation iPhone would integrate a "metal panel" to the center section of the device's back, but in reality the panel appears to simply be a different finish applied to that portion of the casing.
With the part also including the device's edges, a port for a smaller dock connector can also be seen, as well as larger speaker and microphone grills. The part's source claims that Apple will take advantage of the space freed up by shrinking the dock connector to enhance speaker performance in the next-generation iPhone.
Finally, the supplier claims that the part is showing up not only in black and white, but also in two other unspecified colors, although it is unclear whether those colors would make it to final production.
Update: The part appears to show the headphone jack being on the bottom of the device as on the current iPod touch, rather than along the top edge as found on all iPhone models to date. That observation would fit with a recent part leak of what was claimed to be the headphone jack and earpiece. But many observers suggested that the center feature on that part looks more like a dock connector than an earpiece assembly. Moving the headphone jack to the bottom of the device would explain the layout of this component.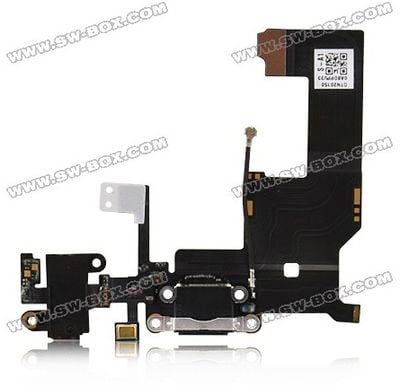 Update 2: Repair firm uBreakiFix has also received photos of what may be the same part in white. The "iPhone" font on the shell appears to be somewhat suspicious, seemingly of a lighter stroke and/or looser spacing between the letters. But otherwise the part appears identical to the previously-posted part, which seems to carry a more typical "iPhone" typeface.