Apple Interested In Acquiring German Television Maker Loewe? [Updated: Company Denies]
Apple is in talks to acquire German luxury television manufacturer Loewe, according to an unconfirmed report from AppleInsider. The site claims Apple has offered €87.3 million for the company, a 48% premium from Loewe's Friday close on the Frankfurt Stock Exchange.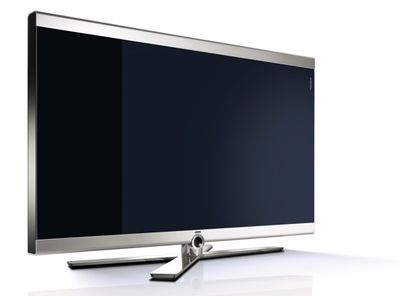 Word of the negotiations was exclusively revealed to AppleInsider, and although the offer has yet to be accepted, a source claims that Loewe "has been advised by its financial advisor to accept the offer and a final decision is scheduled to be announced internally before 18 May 2012."
Loewe makes sleek, minimalist televisions that would seem to fit well with Jony Ive's product designs. The company also makes speaker systems, including the AirPlay-compatible AirSpeaker, as well as a sleek app that controls the Loewe television set via an iPad.
Loewe's largest shareholder is Sharp, the same company that has been rumored to be Apple's choice to work with Foxconn to build a television set. Foxconn and Sharp announced a partnership to work together in March. AppleInsider says a decision on the acquisition will be announced internally by the end of this week.
Update: A Loewe company spokesman told German website Heise (via The Next Web) that the report has "absolutely nothing to it."