Travis County Gives Final Approval to Tax Incentives for Apple Expansion in Austin
The Travis County Commissioners Court has just given official approval for a package of tax incentives designed to secure Apple's commitment to expand its Austin, Texas campus and add over 3,600 new jobs at the site. The approval comes after development officials expressed concern last week that the deal was "in peril" as concerns over loopholes in the contract delayed approval by the county.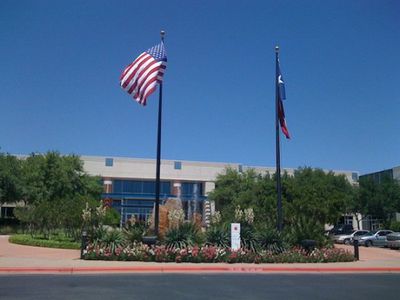 Apple's campus in Austin, Texas (Source: Flickr/The Pug Father)
Prior to today's meeting of the Commissioners Court, the
Austin American-Statesman
reported on some of the tweaks
to the contract, including language requiring Apple to pay the lowest-salaried 10% of its new employees at the site an average of $35,000 per year. Contractors, which may comprise up to 25% of the new hires, will be paid a minimum of $11 per hour.
Apple governmental affairs representative Jason Lundgaard was on hand for the session and answered several questions for the county commissioners.
Travis County is the final governmental entity to approve its portion of the total tax incentive plan, which is estimated to yield $35-36 million for Apple in exchange for adding the jobs and facilities. The State of Texas and the City of Austin previously approved their pieces of the deal.