Apple Expressing Frustration as Tax Incentives for Austin Expansion Remain in Limbo
Last month, the State of Texas announced that Apple would be making a major expansion of its existing customer support and administrative campus in Austin, investing over $300 million to add 3,600 workers at the site. The move would more than double Apple's workforce in Austin.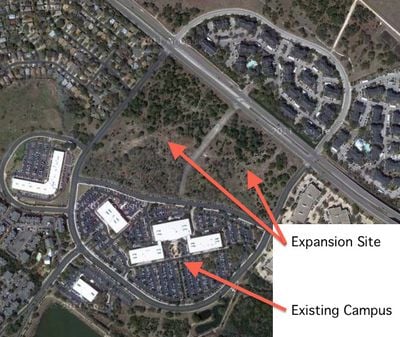 Over the past several weeks, a number of governmental agencies, including the State of Texas, Travis County, and the City of Austin have been working on tax break packages designed to secure Apple's commitment to bring the new jobs to Austin. While most of the incentive packages have been approved, the Austin American-Statesman reports that delays in work by Travis County are leaving Apple "frustrated" and the deal "in peril".
Dave Porter, senior vice president for economic development at the Greater Austin Chamber of Commerce, said Thursday that Apple's plans to bring its Americas operations center to Austin are up in the air because of the county's continuing deliberations and calls for new conditions on its incentives deal with the company.

"This deal is not done. It remains in peril. And Apple is frustrated," Porter said.
Travis County had been expected to offer tax breaks of $5.4-6.4 million as part of the overall incentive package of $35-36 million over 10-15 years, and while Travis County had given initial approval to its portion of the deal earlier this month, it has yet to be finalized.
The delays are related to objections raised by the opponents of the deal, who have claimed that the terms of the deal are too favorable for Apple and could see the company avoid penalties should it fail to meet some of the contract's terms.
Apple had been said to also be considering Phoenix, Arizona as a potential location for its new facilities, and while it seems likely that the company would much prefer to locate the new facility at its existing campus in Austin, it is likely continuing to weigh its options until a final deal for the Austin site is signed.