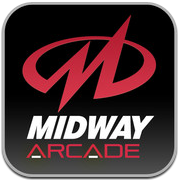 Midway Arcade, a collection of classic Midway video games ported to the iOS, has received an update adding support for the iCade iPad gaming add-on. The iCade started life as a
ThinkGeek April Fool's joke
, but has since become a
well-supported
iOS game controller. Ion Audio, the company behind the iCade,
announced new versions
of the product at CES this year.
TouchArcade
,
writing about the update
:
Morphing drug pushers into plumes of viscera and leg parts has never been easier, thanks to the latest update to Midway Arcade. The arcade collection app, which features tons of classic arcade titles including NARC and Rampage, now features iCade support. We spent a moment or two in the app this morning and can confirm that the added support is sharp. We can also confirm that NARC is still the greatest game that has ever been made.
The iCade is
available from ThinkGeek
for $99.99.
Midway Arcade
is available for
$0.99
on the App Store. [
Direct Link
]