Happy April Fools' Day: April 1, 2010
Today is April 1, 2010 and represents April Fools' Day -- so readers should be wary of hoaxes and claims at both news and rumor sites today. For example, Australian Macworld reports that Apple is dropping its computer line in favor of iPhones, iPods, and iPads, while ThinkGeek announced an iPad Arcade Cabinet: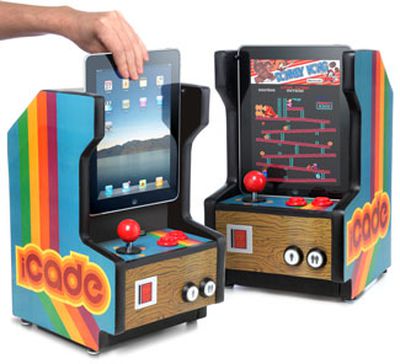 Today also represents Apple's 34th anniversary -- Apple was founded on April 1st, 1976 by Steve Jobs and Steve Wozniak -- and this week is the peak of publicity and excitement over the upcoming release of Apple's iPad.
While we avoid tainting our news stories with April Fools jokes, we've provided our own Aprils Fools' Day surprises in the past, including our Big Bunny Bundle and Page 3 rumors.