Apple Reveals 2012 Final Cut Pro X Update with Multichannel Audio Editing, RED Support and More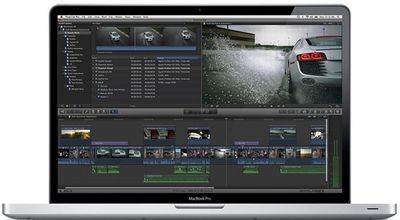 Apple met with video consultant and trainer Larry Jordan on the eve of the 2012 NAB show and shared some upcoming plans for Final Cut Pro X. The following features are expected in Final Cut Pro X in 2012:
- Multichannel Audio Editing Tools
- Dual Viewers
- MXF Plug-in Support
- RED camera support
Jordan goes into some light details about some of the new features. FCP X will be able to read MXF files directly without the need to convert to QuickTime. The same can be said for RED camera support whose files will be able to be edited natively. Finally, Apple explains that Dual Viewers is analogous to Source and Record monitors and that they will try to do it better than has been implemented in the previously.
While those are the only features officially announced, Apple indicated that they wouldn't be the only new features coming this year. Jordan also asked for hints about upcoming hardware, but Apple didn't provide any information.
The National Association of Broadcasters (NAB) conference kicks off this week in Las Vegas. Apple has not held a major presence at the show in recent years, but did use the venue last year to introduce Final Cut Pro X. Apple again appears to have a presence at the show and is at least meeting with some prominent figures. The NAB runs through April 19th.