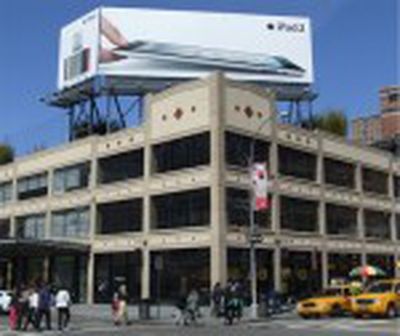 Though the new iPad was announced on March 7, Apple continues to advertise the iPad 2 in prime advertising real estate on top of the West 14th Street Apple Retail Store, as noticed by AdAge.
The billboards on top of the store, a flagship in the middle of the trendy Meatpacking District in New York City, were apparently included in the lease for the location. The billboards have always been advertising Apple products, since the opening of the store.
Though the 16GB iPad 2 is still for sale, it seems odd that Apple wouldn't be advertising its newest tablet on some of New York City's best advertising real estate. Click through to AdAge to see the full picture.