Foxconn Workers Express Concern Over Reduced Overtime
In the wake of yesterday's announcement from the Fair Labor Association that it had reached an agreement with Foxconn to reduce the maximum number of working hours for its employees at its Apple production facilities, Reuters reports that Foxconn workers are concerned about the move's impact on their salaries. The concerns come despite assurances that Foxconn will augment its compensation packages to offset the loss of working hours.
"We are here to work and not to play, so our income is very important," said Chen Yamei, 25, a Foxconn worker from Hunan who said she had worked at the factory for four years.

"We have just been told that we can only work a maximum of 36 hours a month of overtime. I tell you, a lot of us are unhappy with this. We think that 60 hours of overtime a month would be reasonable and that 36 hours would be too little," she added. Chen said she now earned a bit over 4,000 yuan a month ($634).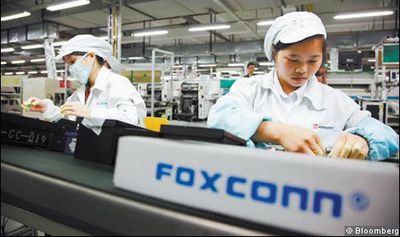 Even as many outside observers have criticized Foxconn's working hours over the past several years amid increasing publicity, others have noted that rather than excessive overtime being required by the company, many workers are requesting as much overtime as they can get. For many workers who have moved far from their homes to work at Foxconn, their goal is to earn as much money as possible as quickly as possible so that they can return home.
Aside from issues of working hours and compensation, the Fair Labor Association's audits of three Foxconn facilities where Apple products are assembled uncovered a number of other issues, including those related to health and safety and worker representation. The organization notes that in each case Foxconn either addressed issues on the spot or has agreed to make changes in its policies that will improve working conditions. The Fair Labor Association will continue to monitor Foxconn's facilities and issue periodic reports on its findings.