Fair Labor Association Reaches Agreement with Foxconn on Working Hours and Pay
Following an audit of Foxconn's facilities where the company assembles Apple products, the Fair Labor Association (FLA) today announced that it has reached an agreement with Foxconn that will result in stricter controls over working hours and an examination of salaries paid to workers at the facilities.
Foxconn has committed to bring its factories into full compliance with Chinese legal limits and FLA standards on working hours by July 2013, according to its remediation plan in FLA's report. The supplier will bring working hours in line with the legal limit of 49 hours per week, including overtime. This means a reduction in monthly overtime hours from 80 to 36, and would be a significant improvement given that most of the technology sector is struggling to address excessive overtime.

More importantly, while employees will work fewer hours, Foxconn has agreed to develop a compensation package that protects workers from losing income due to reduced overtime. In order to maintain capacity while reducing workers' hours, Foxconn committed to increase its workforce significantly as it builds additional housing and canteen capacity.
During its audits, the Fair Labor Association found numerous violations of both Chinese labor laws and FLA standards when it comes to working hours, with average workload coming in at over 60 hours per week during peak times. Instances of unfair overtime pay were also uncovered, with overtime payments only being made in 30-minute increments. Consequently, workers received no pay for overtime work of up to 29 minutes, while workers putting in 30-59 minutes of work received pay for only 30 minutes' worth of work.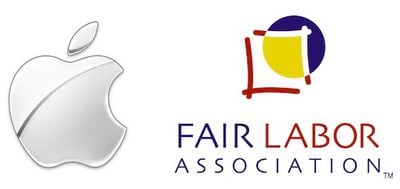 The FLA found several other issues in its audits, ranging from health and safety to lack of worker union representation. Full details on the results of the FLA's audits are available through the organization's website. The FLA will continue to monitor Apple's and Foxconn's efforts at compliance, and will post follow-up reports on its investigations.