87% of iPhone 4S Owners Use Siri Each Month
Apple has been prominently featuring Siri, the voice recognition feature, in its iPhone 4S advertising. And, for a good reason: it's apparently very popular amongst iPhone 4S owners. 87 percent of iPhone 4S users use at least one Siri feature each month, according to a new study. However, they aren't using all that Siri, which is technically still in Beta, has to offer.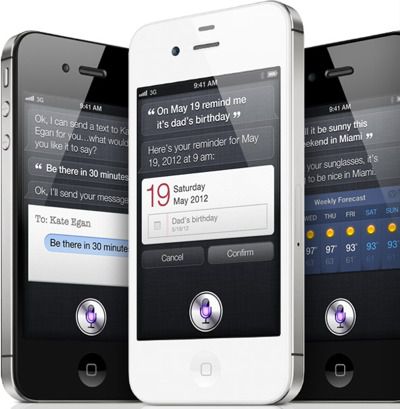 Making phone calls and sending text-messages are the most popular activities, according to the report, a sign that Siri usage is mirroring how people use their phones more generally. Roughly a third of 4S owners use Siri to place phone calls, send text messages, or look up information daily or almost daily.

Many other Siri services are getting little pickup, however. They include playing music and scheduling meetings. Thirty-two and 35% of 4S users, respectively, said they had never used Siri to perform those actions. Those categories also had some of the lowest percentage of users that did either daily or almost daily.
The survey, performed by Parks Associates, also found that 55% of iPhone 4S users were satisfied with Siri and 9% were unsatisfied. The rest were somewhere in between. It seems likely that Apple will expand the Siri feature-set going forward, adding more partners to the current Wolfram and Yelp integration. ESPN has been mentioned as a possible partner for serving up sports scores and schedules.