Apple's NC Solar Farm to Utilize High-Efficiency SunPower Panels, Online as Soon as October
The San Jose Mercury News reports that a regulatory filing has revealed that Apple's massive solar farm at its new data center in Maiden, North Carolina will utilize panels from San Jose-based energy company SunPower. The ground-mounted panels will track with the sun throughout the day and be installed in phases with the first batch set to come on line as soon as October of this year.
[A]n 18-page filing with the North Carolina Utilities Commission makes it clear that SunPower has been chosen to provide the solar panels for the massive solar farm.

"Each of the photovoltaic installations will consist of multiple SunPower E20 435-watt photovoltaic modules on ground-mounted single axis tracking systems," the filing states.

The solar farm will be built in phases and could begin delivering electricity to the grid as early as October.
The E20 panels from SunPower are being promoted as the world's first solar panels to reach 20% efficiency, incorporating the latest solar cell, inverter and light capturing technologies to boost performance.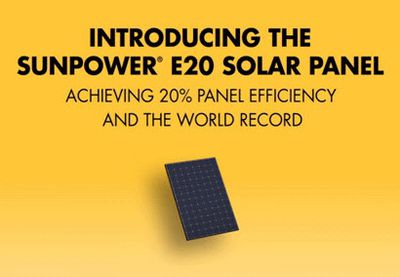 Apple recently touted its plans for the solar farm and a complementary fuel cell installation as part of its commitment to alternative energy at the new data center. The 20-megawatt solar farm is said to be the largest such user-owned facility in the United States.