Snow Leopard Security Update Kills PowerPC Apps Using Rosetta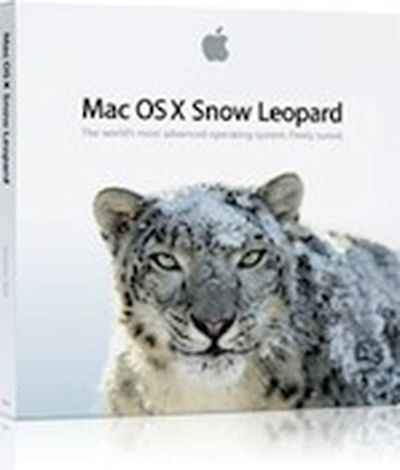 While the odd "CUI Error" experienced by some users after upgrading to OS X 10.7.3 earlier this week has garnered a fair amount of attention, it appears that a security update released for Mac OS X Snow Leopard at the same time is also causing major issues for users who rely on older PowerPC applications that run under Apple's Rosetta framework.
Security Update 2012-001 was released alongside OS X 10.7.3 on Wednesday in order to bring some of the security fixes found in OS X 10.7.3 to users still running Mac OS X Snow Leopard. But as noted in several discussions at Apple's forums (1, 2, 3) and elsewhere, users are experiencing a variety of problems with Rosetta apps following the update, including repeated crashes when trying to use any commands from the applications' main dropdown menus.
Users are reporting a significant number of applications being affected by the issue, including Microsoft Office X and 2004, older versions of Adobe Photoshop, Quicken, Filemaker 7, and various other applications that had been written to run on PowerPC chips used in Apple's older machines.
With Apple's transition to Intel, the company developed the Rosetta framework to allow those applications to continue to function on new hardware. Apple has discontinued Rosetta in OS X Lion, but it was still included as an optional install in Mac OS X Snow Leopard and a number of users have continued to use PowerPC applications on those systems either because they do not wish to upgrade or because newer versions are simply not available.
As noted in the Apple discussion forums, one user has worked to create a patch to address the issue, but the patch does not yet appear to work for all Rosetta applications.
This is a band-aid and is only recommended in emergency situations. Apple is currently working on a fix, but until that happens, we are stuck with reverse-engineering their update. I hope this helps those in distress from this update.
Those who have spoken to Apple customer service about the issue have received varying responses, from notes that the company doesn't yet know what the problem is to claims that there is no issue and that Rosetta support has simply been discontinued, with the latter being unlikely to be true given that the change occurred with a minor security update.