Apple Has an Unboxing Room to Test Hundreds of Variants of their Product Packaging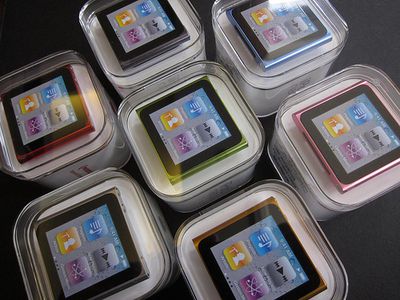 iPod nano packaging photo by
iLounge
From an advance copy of Adam Lashinsky's upcoming
Inside Apple
book,
NetworkWorld notes
an interesting bit of information about how Apple approaches retail packaging.
Perhaps it should be no surprise, given the elegance of some of Apple's product packages, but Apple is said to have a secretive packaging room where a package designer goes through hundreds of iterations to find the right combination:
One after another, the designer created and tested an endless series of arrows, colors, and tapes for a tiny tab designed to show the consumer where to pull back the invisible, full-bleed sticker adhered to the top of the clear iPod box. Getting it just right was this particular designer's obsession.

What's more, it wasn't just about one box. The tabs were placed so that when Apple's factory packed multiple boxes for shipping to retail stores, there was a natural negative space between the boxes that protected and preserved the tab.
NetworkWorld also points back to an old internal video created by Microsoft's own packaging team as a humorous look at branding and packaging issues for marketers. The video imagines if Microsoft were to redesign the iPod retail packaging:
Apple's obsession with even the product packaging is a reflection on Steve Jobs' views of the matter. Both Steve Jobs and Jonathan Ive are known to have spent time on the packaging of their products. From Walter Issacson's Steve Jobs biography:
"Steve and I spend a lot of time on the packaging," said Ive. "I love the process of unpacking something. You design a ritual of unpacking to make the product feel special. Packaging can be theater, it can create a story."