Apple Confirms Acquisition of Israeli Flash Memory Firm Anobit [Updated]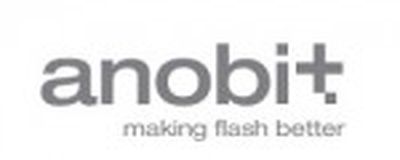 Bloomberg reports that Apple has confirmed last month's news from Israel that the company had acquired flash memory firm Anobit. The confirmation came in the form of Apple's standard boilerplate statement used in addressing acquisitions, and did not include details on the purchase or Apple's plans for the company.
Steve Dowling, a spokesman for Cupertino, California-based Apple, said today that the purchase had been made, while declining to elaborate. The statement confirmed a December report from in the Israeli newspaper Cacalist.

"Apple buys smaller technology companies from time to time and we generally do not discuss our purpose or plans," Dowling said in a telephone interview.
Apple reportedly paid $400-500 million for Anobit, but neither Apple nor Anobit has confirmed the purchase price.
The report notes that Anobit is currently responsible for a key flash memory controller for the iPad and iPhone, and Apple likely opted to bring the company's expertise in house in order to draw more heavily on the Anobit's expertise, increase efficiencies, and exert greater control over a component important to the functionality of iOS devices.
Update: Bloomberg reports that Apple paid about $390 million for Anobit in a deal that was not finalized until January 6.
Apple Inc. (AAPL) acquired Anobit Technologies Ltd. for about $390 million, paying below the price sought by the Israeli maker of a flash-memory drive part for the iPhone, people familiar with the purchase said.

Negotiations continued for more than two weeks after Israel's Calcalist newspaper reported Dec. 20 that Apple bought Herzliya-based Anobit for as much as $500 million. Apple finally signed the agreement Jan. 6 to buy the Israeli company, according to two Anobit shareholders, who spoke on condition of anonymity because Apple didn't want details disclosed.