Mac App Store Turns One Year Old, Aspyr Shares Numbers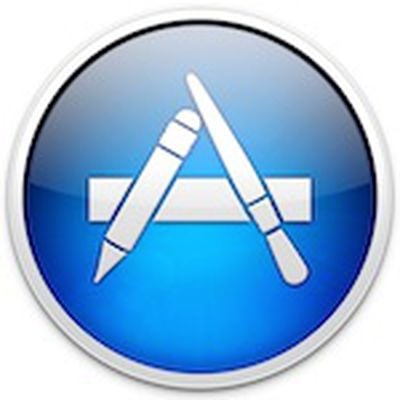 Today marks the one-year anniversary of the launch of the Mac App Store, Apple's attempt to remake software distribution by offering an easy-to-use digital download store for Mac apps linked to the company's existing iTunes Store infrastructure.
The Mac App Store gained prominence throughout the year as Apple added more and more of its own software to the marketplace, even opting to use the Mac App Store as the primary method of distribution for OS X Lion. Less than a year after the store's launch, Apple announced that the Mac App Store had seen over 100 million downloads, not including purchases of OS X Lion, app updates, or multiple downloads from a single transaction.
In an effort to assess the impact of the Mac App Store on established Mac software companies, we chatted with Aspyr, which offers over a dozen games through the store including the current top-grossing game and Mac App Store Game of the Year Civilization V: Campaign Edition [Mac App Store]. Other major titles from Aspyr include Star Wars: Knights of the Old Republic, Call of Duty 4, and DOOM 3.
Aspyr is in a relatively unique position among Mac App Store developers in that it already offered a significant digital distribution platform of its own through its GameAgent marketplace. But the Mac App Store has still been able to attract a significant amount of business from Aspyr customers, with Aspyr telling us that the Mac App Store accounted for sales of roughly 500,000 units across all of Aspyr's titles in 2011, representing 50-60% of the company's digital distribution business.


In particular, Aspyr credits the Mac App Store with breathing new life into older titles, bringing them to the attention of more casual gamers who would not have otherwise sought out the games. Unsurprisingly, games that receive featured treatment from Apple in the form of banners and other promotional mentions are the strongest performers for Aspyr.
Even beyond the Mac App Store, Aspyr cites general growth of the Mac platform as another driver of increased software sales. The Mac has seen steady momentum in outpacing overall PC market growth every quarter for nearly six years, most recently setting a new high with 12.9% of the market in the third quarter of 2011.
Overall, the Mac App Store remains heavily skewed toward Apple's own software, with the top six most popular apps and the eight highest-grossing apps in the store being Apple software. But given the volume of downloads on the store, a number of other developers are clearly seeing success with the store as it is proving popular with Mac users looking for ease of purchase and installation. According to our sister site AppShopper, there are currently over 8,900 apps available in the Mac App Store, making for a substantial library of content easily found and downloaded through the marketplace.