Mac App Store Hits 100 Million Downloads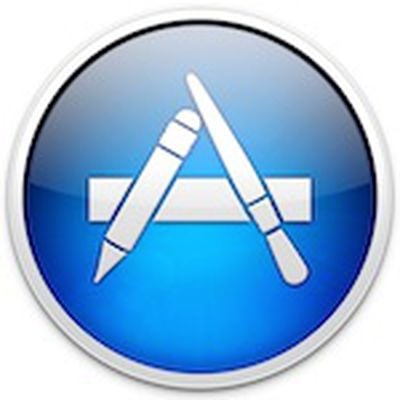 Apple today announced that its Mac App Store has surpassed 100 million downloads in less than one year of availability.
"In just three years the App Store changed how people get mobile apps, and now the Mac App Store is changing the traditional PC software industry," said Philip Schiller, Apple's senior vice president of Worldwide Marketing. "With more than 100 million downloads in less than a year, the Mac App Store is the largest and fastest growing PC software store in the world."
The press release also offers promotional comments from representatives of Autodesk, Pixelmator, and algoriddim highlighting the value of the platform for app distribution on the Mac platform.
The Mac App Store's pace pales in comparison to that of the App Store for iOS, which easily surpassed 100 million downloads in less than three months of availability back in 2008. But with a smaller user base, a smaller library of applications, more expensive average pricing, and the fact that the Mac App Store is not an exclusive official distribution platform for OS X, it is unsurprising that the Mac App Store has grown more slowly than its iOS counterpart.
Apple has worked hard to shift Mac application distribution to the Mac App Store, moving most of its own software, including OS X Lion, to the store and in many cases also discontinuing or severely limiting availability of boxed versions of its software. The Mac App Store is also gaining traction with even the largest developers of Mac App Store, and while flagship products such as Microsoft Office and Adobe Photoshop are not yet available through the store, Adobe does offer several applications including Photoshop Elements via the store. Microsoft is also said to be "actively working" to bring Office to the Mac App Store.
Update: Apple provided some additional information on the milestone to The Loop, noting that the number does not include purchases of OS X Lion, updates to previously-downloaded apps, or repeat downloads from a single user installing apps on multiple computers.