Reports of 50" Apple Television in Jonathan Ive's Lab as Talk Heightens Ahead of CES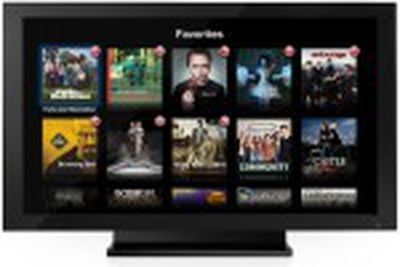 USA Today takes a look at the effect rumors of an Apple television set are having on expectations for next week's Consumer Electronics Show in Las Vegas, with the industry's existing players working hard to avoid to being caught flat-footed by Apple as mobile phone manufacturers in many cases were by the iPhone.
While rumors have pegged the Apple television set as offering Siri-powered voice recognition and control, the new report offers a few other tidbits of information on the project including claims that the company is working to launch models of at least 42 inches and that a 50-inch model is currently in the works in the its design studio.
Apple is said to be looking at a 42-inch or larger LCD TV with built-in Wi-Fi. Inside the locked-down studio of Jonathan Ive, senior vice president of industrial design at Apple, there's a slick 50-inch TV, according to the source who worked at Apple.
Early reports had claimed that Apple was looking at TVs in the 40-55" range, but a recent report from Digitimes claimed that suppliers were preparing components for smaller 32" and 37" models.
USA Today's report also summarizes some of the other expectations for an Apple television set, including Siri, an iOS-compatible processor supporting apps, AirPlay, and iCloud. But Apple reportedly continues to struggle with how to bring content to the new television set as it attempts to break free of the traditional cable TV model.
But a major roadblock for Apple along the way has been securing content needed to make an iTV succeed. The problems Apple is having securing content deals were described in an interview with a person who worked in the Apple TV group and verified by two television industry sources. All declined to be identified because of the confidential nature of the talks.

They say Apple has been unable to cut deals that would let it offer first-tier TV network programs for an à la carte iTunes TV service. That's seen as a key element to launching a revolutionary iTV.
With so many rumors pointing towards Apple's work on television sets, it's not surprising that company co-founder Steve Wozniak also believes that an effort is underway.
"I do expect Apple to make an attempt," says Apple co-founder Steve Wozniak, "since I expect the living room to remain a center for family entertainment, and that touches on all areas of consumer products that Apple is already making."
Even as Apple's plans remain under wraps and the subject of considerable rumors and speculation, it is clear that competitors are taking note of where the company is likely to go with its project, with today's report citing executives from Samsung, LG, and Microsoft all acknowledging the threat.
"We do not discount what they are going to do in the space — they are going to come on strong," says [Microsoft general manager of content acquisition and strategy Ross] Honey.