Apple's January Media Event to Involve Digital Textbooks and Education?
Yesterday, AllThingsD reported that Apple is planning a late January media event in New York City that appeared to have something to do with Apple's publishing or advertising efforts rather than any hardware announcements. TechCrunch weighed in a few hours later with word that the event is indeed focused on publishing and the iBookstore.
At the time of our report on that information, we suggested that digital textbooks could be a possibility for the event given that Steve Jobs' biographer Walter Isaacson has indicated several times that one of Jobs' last goals had been to revolutionize textbooks. According to Isaacson:
His idea was to hire great textbook writers to create digital versions, and make them a feature of the iPad. In addition, he held meetings with major publishers, such as Pearson Education, about partnering with Apple.
Adding to the speculation about textbooks perhaps playing a role in the upcoming announcement is information we've received from a source indicating that Apple last month filmed a series of short interviews with textbook industry executives. The interviews are said to have been of the type that would be used in one of Apple's promotional overview videos for a new product or service.
Our source cautions us that there is no direct evidence tying the interviews to the upcoming media event and that Apple frequently films promotional video segments and commercials that never see the light of the day, but the timing of the filming seems to be in line with possible preparations for the media event.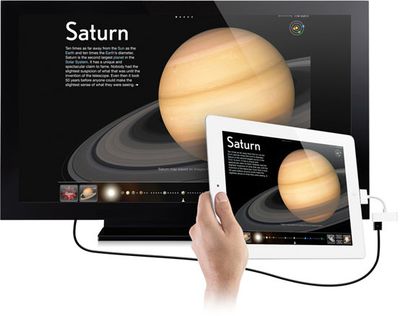 Even more fuel for the idea that the event may carry an education focus comes from a new blog post from Clayton Morris of Fox News, who claims that the event will focus on iTunes U and perhaps textbooks.
Here is what I know from sources involved:

- This event will focus on iTunes University and Apple in education
- I learned of the event back in September when it was originally scheduled for late Fall in New York but it was eventually postponed.
- The event will be in New York rather than in the Silicon Valley because New York is more centrally located for textbook and publishing.
- This initiative has been in the making for years.
- The announcement will be small in size but large in scope: a big announcement in a demure space.
- I expect at least two large project announcements as they relate to Apple in education.
- Steve Jobs was intinimately [sic] involved with this project before his passing. He gave a hat tip to the textbook side of this project in the Isaacson biography.
- This will not be a hardware-related announcement.
Morris has a bit of a mixed track record, having weighed in just ahead of Apple's original iPad introduction in January 2010 to correctly predict the device's appearance (an easy guess) but miss with his predictions of discussion relating to iOS 4 and an update to iLife.
At the time of the iPad's debut in early 2010, Apple was said to have struck deals with textbook publishers to bring their content to the iPad, but Apple has so far been rather quiet on the topic of textbooks on the iPad and offerings have so far been limited.
Update: 9to5Mac also indicates that the iTunes team in on "lockdown mode" heading into the media event, suggesting that the announcement is indeed related to content of some sort.
Update 2: Ars Technica adds its voice to the rumors surrounding digital textbooks:
And based on information from our own sources, we believe the announcement could likely involve support for the EPUB 3 standard, which enables a wider variety of multimedia and interaction features. [...]

Incidentally, one source who has worked with Apple to integrate technology in education recently suggested that Apple may have important changes coming to its iBooks platform directed specifically toward the academic set. Digital textbooks represent another nascent market that Apple could potentially upend as it did with music and mobile apps.