iPad 3 'Home Button' Parts Start Circulating in China
Claimed iPad 3 parts have been circulating for some time already, but a few more pieces to the puzzle are starting to appear. 9to5Mac posts this photo of iPad 3 home buttons in comparison to the existing iPad 2 ones.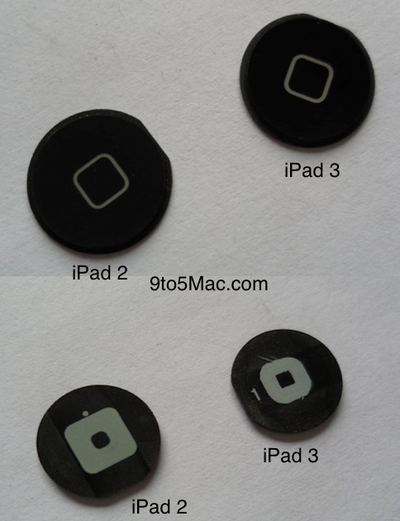 No real surprises, though it should help kill already sketchy rumors that Apple might do away with a home button altogether. The backside is slightly tweaked, though we'd be hard pressed to draw any conclusions from it. The biggest takeaway is that iPad 3 parts are continuing to leak as production and shipment draws near.
The iPad 3 is expected to arrive in early 2012, anywhere from February to April in timeframe. The iPad 3 is also expected to carry an ultra high resolution 'Retina' display.