Lion-Compatible Quicken 2007 for Mac Promised in 'Early Spring'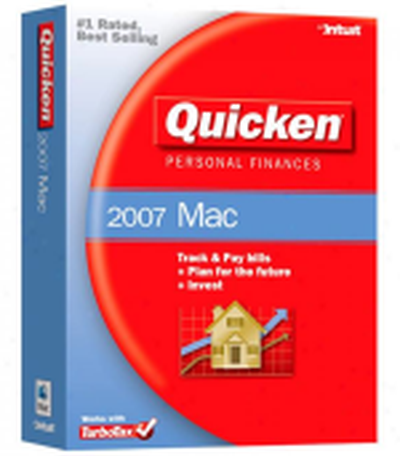 Intuit today sent out an email to its Quicken for Mac customers providing an update on the company's efforts to develop a version of Quicken 2007 compatible with OS X Lion. We noted earlier this year that Intuit was looking for a way to make Quicken 2007 compatible with Lion following Apple's discontinuation of Rosetta support for PowerPC-based applications like Quicken.
According to today's email and a newly-posted FAQ, Intuit is now promising that a Lion-compatible version of Quicken 2007 will be available by "early spring".
As you may know, Quicken for Mac 2007 does not currently work on Apple's latest operating system, Mac OS X 10.7 (Lion). I understand the frustration this may have caused you and have put a team in place to address this issue. I am happy to announce that we will have a solution that makes Quicken 2007 for Mac "Lion-compatible" by early spring. There are still details to be worked out, so I ask your continued patience as we work through these.
Intuit is also reassuring customers that it has increased the size of its Mac development team as part of a renewed effort to support the platform.
Quicken 2007 was a popular personal financial management application for Mac, but instead of building upon the popular application Intuit elected to rebuild the application as a stripped-down Quicken Essentials for Mac. The new version was widely panned by reviewers for its considerable loss of functionality compared to Quicken 2007.
Consequently, many Quicken owners continued use the 2007 version, but with Lion's dropping of support for the Rosetta framework needed to run Quicken 2007, users have had to decide between upgrading to Lion or abandoning Quicken 2007.
With that dilemma in mind, many customers have already dropped their usage of Quicken and migrated to competing products such as iBank or Mint.com (now owned by Intuit), although each solution offers a slightly different set of tools that may or may not be suitable for a given user's needs.
Quicken is clearly hoping to win back some of those lost customers and keep others from defecting to competing products with a reinvestment in the Quicken for Mac platform, beginning with getting Quicken 2007 up and running on Lion machines. It remains to be seen, however, whether Intuit has moved quickly enough for many users.