Netflix for iOS Updated with New iPad Interface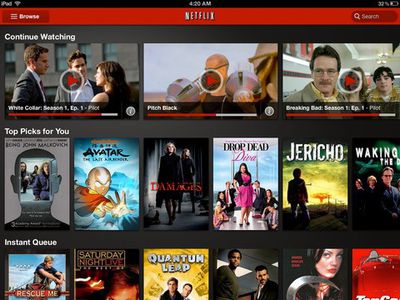 Following up on last month's promise that it would be launching an updated user interface for its iPad application, Netflix has just updated its universal iOS app to version 2.0. The new update brings the updated iPad interface, compatibility with new streaming services in Latin America, and several other improvements.
New in Netflix v 2.0

1. Netflix now available in Latin America for iPhone and iPad
2. New iPad UI for all regions - US, Canada, Latin America - requires upgrade to iOS 5
3. Addressed stability issues
4. For support questions please contact us at mobilesupport@netflix.com
As Netflix previously noted when the revised interface debuted on Android tablets, the app now displays twice as many movies and TV shows as with the old interface, making it easier for users to discover new content to add to their Instant Queues.
Netflix is a free download, but requires a monthly subscription to Netflix's streaming service.
(Thanks, Arthur!)