Apple Launches Free 12 Days of Christmas App for European Customers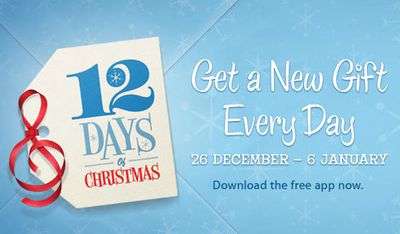 Apple has launched their annual "12 Days of Christmas" iTunes Store holiday promotion for European customers. The free app download gives way free content each day from December 26th to January 6th.
You and your friends can download a fantastic selection of songs, music videos, apps and books for free. Each download will only be available for 24 hours. Get our special 12 Days of Christmas app to make it even easier to access your gifts while you're on the go.
As we noted last year, the promotion has traditionally been limited to European and Canadian iTunes Stores. AppleInsider reports Canadian customers should get their own app soon. [App Store].
For those without an iOS device, Apple says to come back to iTunes on December 26th to download gifts from your computer. Though the U.S. customers are excluded from this promotion, App Store developers frequently use the holidays to hold sales on their apps. AppventCalendar is another daily free app promotion that has already started daily app freebies.