Ivy Bridge to Bring Triple Display Support to MacBook Air
Earlier today, we highlighted a leaked roadmap from VR-Zone detailing Intel's plans for its mobile Ivy Bridge processors set to debut in April and May of next year.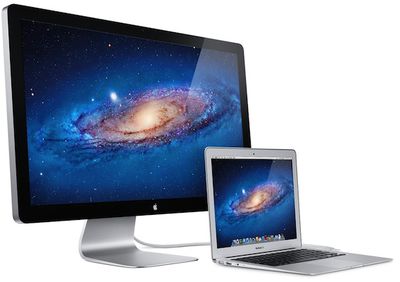 One detail of the report that bears special attention is the fact that the Ivy Bridge platform, both mobile and desktop, will support up to three independent displays, with one of those displays being an internal one.
While we're talking about graphics, as with the desktop Ivy Bridge processors, the mobile processors also support up to three independent displays, although one of these will be the built in display in the notebook, but hopefully we'll see notebooks with a DisplayPort connector as standard come next year.
The current Sandy Bridge platform is only capable of supporting two independent displays, limiting the MacBook Air to one external display. Similarly, the 13-inch MacBook Pro can only drive two external displays by turning off its internal display.
More powerful machines such as the larger MacBook Pro models can currently drive two external displays in addition to the internal one due to their inclusion of discrete graphics chips paired with the Sandy Bridge platform. But with Ivy Bridge opening the door to direct support for up to three displays via the Intel HD 4000 integrated graphics, even owners of smaller machines like the MacBook Air will have the option of significantly expanding their screen real estate by connecting to two external displays.