Apple Switching Back to NVIDIA for Next-Generation MacBook Pro Graphics Chips?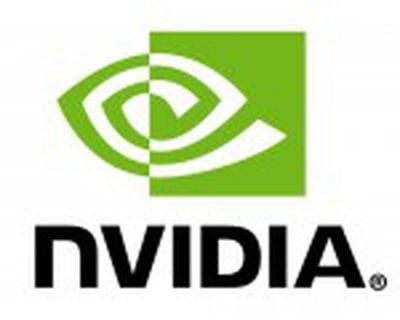 SemiAccurate reports that Apple will be transitioning back to NVIDIA from AMD as its graphics chip supplier for the next-generation MacBook Pro models offering discrete graphics. The move comes after Apple just recently completed a multi-year effort to switch its entire Mac lineup from NVIDIA to AMD.
Yes, your read that right, Nvidia has won the next round of Macs, likely starting with the Ivy Bridge models next spring. About three years after the decision to boot Nvidia out of the company was made, and two years after the first ATI/AMD Macs in recent memory hit the shelves, you will see Nvidia macs reappearing. I guess 'never' at Apple means single digit years.
The report notes that discrete graphics for notebooks are a shrinking market as notebooks become smaller and thinner and integrated graphics solutions from the likes of Intel and AMD continue to improve.
Graphics performance has indeed been an issue for Apple's smallest machines over the past several years as it has sought to balance both CPU and GPU performance. Licensing restrictions from Intel prevented third-party graphics manufacturers such as NVIDIA from building integrated graphics solutions for Intel's most recent processors, forcing Apple to choose between subpar integrated graphics from Intel and older Intel Core 2 Duo CPUs that could still be paired with third-party integrated graphics.
With Intel's integrated graphics improving significantly over the past year, Apple has finally been able to transition its small notebooks to all-Intel solutions, while its larger notebooks continue to offer switchable graphics using the integrated Intel and discrete AMD options. It now appears, however, that Apple will be moving back to NVIDIA for those discrete options.
As integrated graphics continues to improve, they may also eat into the discrete GPU market in larger machines. Apple is also said to be preparing to launch a thinner 15" notebook, although it is unclear at this time whether it will be positioned as a MacBook Pro revamp or a new MacBook Air size. There is no word yet on Apple's plans for the new machine's capabilities, but it seems reasonable that Apple may at some point begin transitioning larger machines in the thinner form factors that have proven very popular with consumers to integrated graphics alone.
The report from SemiAccurate does not address Apple's GPU plans for its desktop models, which also currently utilize AMD for their discrete graphics after also having been included in the recent transition from NVIDIA to AMD.