AT&T Customers Remaining Loyal as Verizon and Sprint Gain iPhone
MarketWatch reports on comments from AT&T executive Glen Lurie noting that the carrier's churn rate has remained steady since Verizon and Sprint began offering the iPhone earlier this year. Some observers had expected that AT&T might experience a significant amount of customer defection once it lost iPhone exclusivity in the United States, as the carrier has been the target of a number of complaints about network coverage and other issues.
"Churn has not moved at all," said Glen Lurie, president of emerging devices for AT&T. Churn refers to the number of customers who cancel services.

Lurie said the carrier's relationship with Apple Inc. AAPL +0.06% , maker of the iPhone, has been positive, and they've had record-breaking sales of the latest iPhone 4S which has led to some supply issues. U.S. consumers are looking at a week to two week wait times to get the latest iPhone 4S from AT&T, he said.
AT&T continues to hold several advantages over its rivals when it comes to the iPhone, with one of the major ones being network data speed. With the iPhone 4S supporting HSPA+ technology, AT&T can offer significantly faster speeds for the iPhone than Verizon and Sprint can on their CDMA networks. Sprint users in particular have complained of very slow data speeds on the iPhone 4S so far.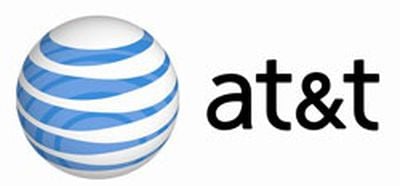 As the only GSM-based iPhone carrier in the United States, AT&T is also able to offer the iPhone 3GS free on contract, while Verizon and Sprint start with the $99 8 GB iPhone 4 as their low-end devices. While the pricing difference becomes negligible once the total cost of a two-year service contract is accounted for, customers are still attracted to the low upfront cost of the iPhone 3GS, as evidenced by the fact that it remained the second best-selling smartphone in the U.S. behind the iPhone 4 heading into the iPhone 4S launch.
While a loss of iPhone exclusivity has apparently proven to not be an issue for AT&T's customer retention, the expansion to Verizon and Sprint has had an effect on the one major U.S. carrier still not offering the iPhone: T-Mobile USA. That carrier noted as part of its earnings discussion last week that customer churn due to the iPhone continues to be an "area of concern" for T-Mobile.