Sprint and Apple Working On "Issue" With iPhone Data Speeds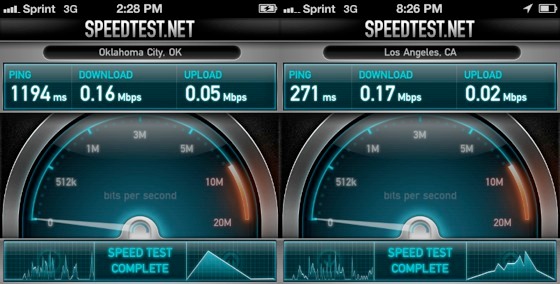 In the days after the iPhone launched on Sprint, a number of customers complained about
extremely slow data speeds
on Sprint's network. Sprint initially denied that there were any problems, but now a
report from TheNextWeb
suggests that is a problem with Sprint's iPhone data speeds:
Now it seems that an internal email has been sent to Sprint representatives, informing them that Apple and Sprint are working together on a "confirmed nationwide issue" dealing with the slow data rates many users are experiencing. There was no information about what the cause of the issues are or what the expected resolution date might be.

The email did contain a reference to a 'Service Settings' update, which sounds like it could be referring to the carrier settings file that contains access point info for the carriers.
The iPhone 4 and iPhone 4S broke Sprint's "device family"
one-day sales record
on October 14, the first day the phones were available on the network.