iPhone 4S Demand Remains Strong as International Rollouts Continue
According to a pair of research notes issued today, demand for Apple's new iPhone 4S remains very strong as the company continues an aggressive international rollout schedule, with Apple's own retail stores typically running out of available units on a daily basis and pre-orders for the device in Hong Kong having sold out in only ten minutes.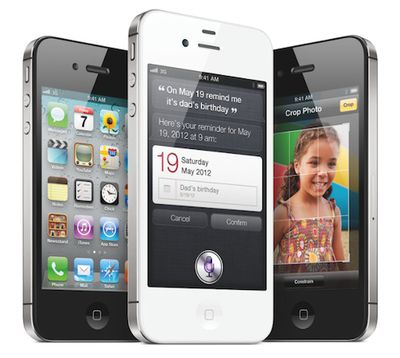 Barron's details the first note, which comes from Deutsche Bank analyst Chris Whitmore. According to Whitmore's survey of 30 Apple retail stores, 85-90% of them are running out of iPhone 4S stock on a daily basis and encouraging customers to continue utilizing the reservation system that went into effect following the launch weekend.
Our retail checks reveal Apple is experiencing daily stock outs at ~85-90% of the ~30 retail stores we called. Apple employees are directing customers to make an online appointment (first come first serve) for next day pick up at nearby Apple retail stores as stocks appear to be refreshed daily at most locations.
Meanwhile, Apple on Friday began taking pre-orders for the iPhone 4S in fifteen new countries, including the very strong Hong Kong market where the company just recently opened its first retail store. According to Ticonderoga Securities analyst Brian White, Apple sold through its initial stock of iPhone 4S units in Hong Kong in only ten minutes.
Our checks indicate that pre-orders in Hong Kong were sold out within ten minutes after becoming available. In our view, this is a very positive sign for iPhone 4S demand in Greater China as Hong Kong represents the first entry of the new smartphone in the rapidly growing region and we expect the 4S to reach Mainland China in December. We believe this rapid sell out will rest concerns surrounding the uptake of the iPhone 4S in the Greater China region that were driven by the limited language capability of Siri, which did not launch in Mandarin or Cantonese.
As White notes, Hong Kong will be the first country within Apple's "Greater China" market to offer the iPhone 4S, and it will undoubtedly be a popular source for Chinese customers looking to have early access to the device.